Our company has been certified according to ISO 17100:2015
By contacting our company, you can be sure that the translation process goes through all the necessary quality control stages. In order for our customers to be convinced of this, we have been audited and received the ISO 17100:2015 certificate.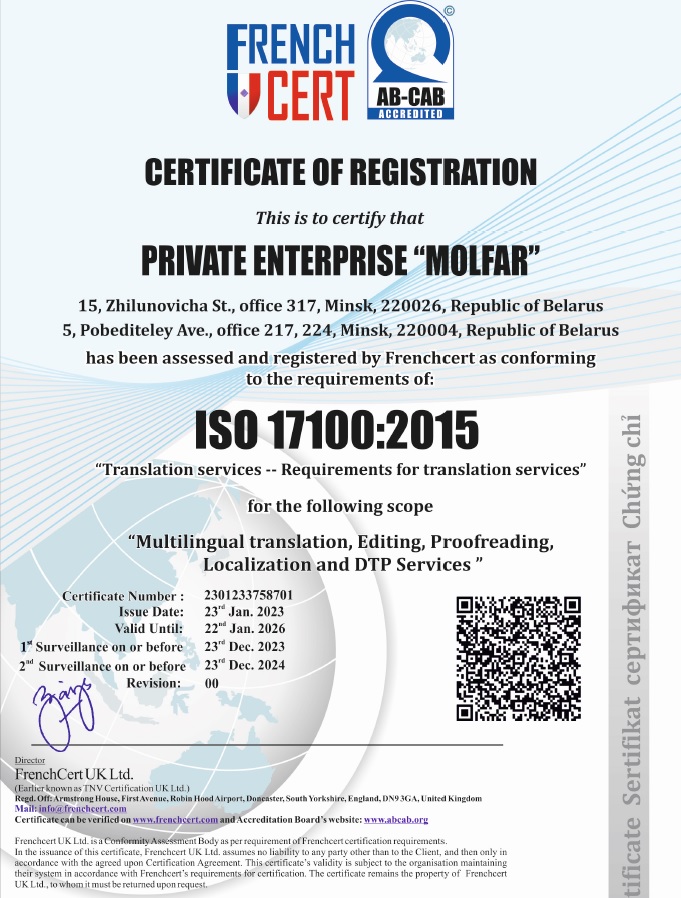 What is ISO 17100:2015?
The ISO 17100 standard is essentially the European standard EN 15038, which details the requirements for employee qualifications, customer parameters and feedback, and data protection.
Benefits of working with ISO 17100 Compliant Companies
You can be sure that the company is seriously engaged in translations and has been arranging all business processes for several years
Such a translation agency definitely has all the human and technical resources to carry out complex and urgent translations.
Work according to ISO 17100 involves a multi-stage check of the quality of work, so the translation at the output is of high quality
We not only offer high quality translations, but also great prices, and for companies we have a special corporate offer.
Popular translation services
Urgent translation
Pharmaceutical translation
Translation for registration of medical equipment
Technical translation