Interpreters in the UAE, Saudi Arabia, Qatar
Translation agency Minskperevod.by is a professional translation agency certified according to the ISO 17100:2015 standard. Each of your translation projects goes through several stages of processing to ensure the final best quality of work.
Professional interpreters for an exhibition in the UAE, Saudi Arabia, Qatar!
We provide English, Russian, and Arabic interpreters for exhibitions and business meetings in Dubai, Abu Dhabi, Riyadh, Doha and other cities of the Arabian Peninsula. We provide interpreters at competitive prices and directly on site, without the need for visas or airline tickets. Our portfolio includes a number of experienced, proven specialists who can help you!
Our translator Leonid at the Belarusian stand at the FOODEX Saudi 2023 exhibition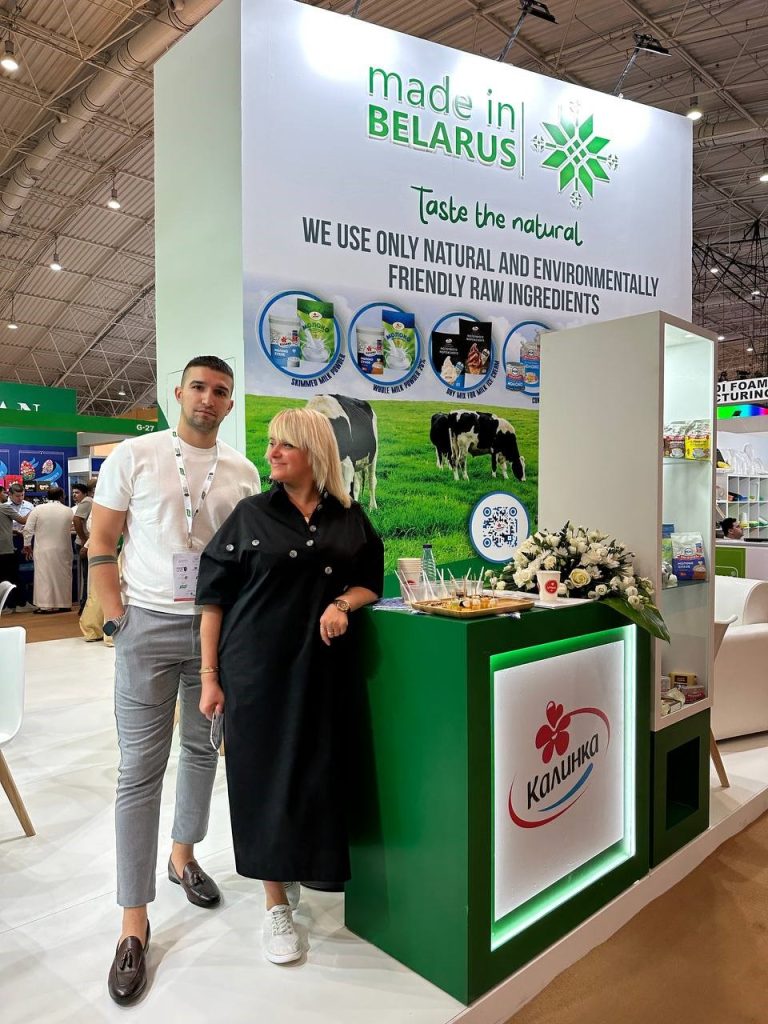 How to order an interpreter?
If you have already determined the exact dates of your trip, then you can contact our interpreting manager by phone +375299153522 and book an interpreter.
Our team has been working on the market for more than 10 years and has successfully completed more than 5000 projects on translation into foreign languages.
Our average query response time is 15 minutes. Please make your query more specific for us to make our response more swift.
Services we offer
We translate any documents from any language. We translate for many industries. We guarantee quality.
What our customers say
Here are several reviews about us from internet and some testimonials that our clients sent to us directly.

Good afternoon. Yesterday, a transaction was successfully completed by which you helped us with the translation of documents. I want to tell you a lot of thanks for the work and for going to meet us and adjusted to our circumstances.

I ordered a translation of instructions for professional medical equipment. The translation is high -quality, all medical terms are observed, precisely and understandable.
Belorusbeft reference letter